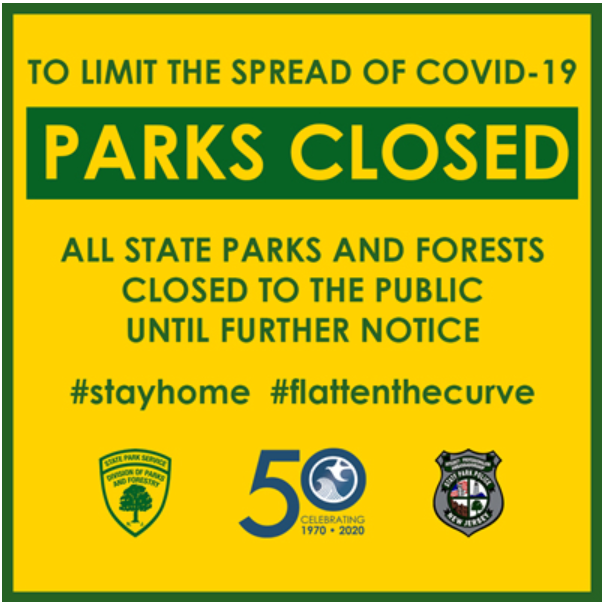 Effective Tuesday, April 7th 2020, Governor Murphy has closed New Jersey's State Parks until further notice to limit community spread of COVID-19.
This closes the Delaware & Raritan Canal State Park in Lambertville, NJ where our Club site is located. Please cancel all plans to row out of our site and/or utilize the boat ramp (which is in the Park) until further notice.
NO ROWING
Brian will be reaching out to our private boat owners to see if any of you wish to remove your boat from the Park. Please do not enter the Park to do so without
Boat Captain
consent. We will seek out permission from the Park Superintendent if you wish to retrieve your boat. Our intention is to leave the Club singles and doubles at the site in place until restrictions are lifted.
I trust that you and your family are staying well and thank you to all our Club members and parents who are serving on the front line during this pandemic. We will be back. Please don't hesitate to reach out with any questions.
Regards
Bill King
President
Swan Creek Rowing Club